Top Notch Testimonials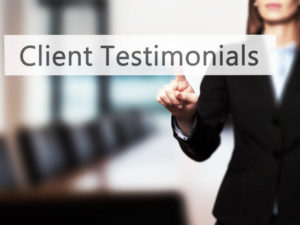 We are proud of our business savvy for getting your money, and as such, just as proud of our  client testimonials.  Below are just a few examples .  Each month we will update the most amusing testimonial we receive.  Please rate us whenever possible.  It really does help the Bank. and as such, the CEO.
Testimonial of the Month
June 2017 :  Aaron wins again for amusing and consistent feedback. SMS  comes in a close second.
Best in show June: Every chat with Goddess makes me more addicted, more controlled. It didn't even take her an hour to take $390 from me. I don't even remember most of the clicks. I was too saturated and overloaded to think or remember.
Her voice is so wonderful and erotic, just hearing it makes me stroke. It's automatic, it's addictive, It's time to add more money and feel even more mindless pleasure. I can feel my mind shutting down as addiction and programming take over.

Example – fan mail
Ms. Beverley,
I am at once horrified at my behavior and simultaneously excited to be engaged in this outrageous scheme which does not seem to have any limits, except the absolute limit comprised of the funds in my various accounts.
I am using every piece of will that I have in order to hold myself in check. I can see that I am playing little mind games with myself, "Just $125 – what harm will that do?" and later, "Just another $150 – not a big deal.", while I watch my will dissipate with each transfer. And each transfer facilitates the next. It's like an addiction. I seek a bigger thrill each time. Oh my God.
I have come to you for my due. I arrived at your website, brought here at this point in time by my own ends. My secret addiction to wanking for more than 25 years has caught up with me. Whether you know it or not, your bank will be collecting on behalf of all the women I have quietly violated in my mind for so many years. This is poetic justice.
And now, quickly and quietly, justice is delivered. When this is over, I'll look just the same. Nobody sees my bank account but me, so there will not be any immediate changes. You will know and I will know. And maybe some of your friends I suppose.
Dave
Example – testimonials


"Addiction to the bank is so wonderful, the cravings never stop. It's totally taken over my mind. I love my Divine Banking Goddess and her control over me". 

Aaron *****




"Oh gosh, the rhythm is enough to send my little troops out of the trenches !" 

Ipswich *****




"I forgot what happened and had to call back to find out what I forgot. All I can say is Oh my God."

Anonymous *****




"I just stopped by the bank and before I knew it, I had stroked $100 out of my cock into Princess Beverly's greedy hands!" 

Mr Reed *****




"I can't stop. I don't want to stop. it feels so good and we deserve this." 

Gregg *****




"I just let it happen. Her words now part of my thinking process."

Controlme *****

How we receive our five star rating:
The CEO., keeps a good eye on her randy depositors and always makes sure the cashtration process is as uplifting as humanely possible.  She keeps notes, she keeps a blog, she keeps finding new ways to make you want to pay, and she really is laughing with/at you all the way to bank.
To know more regarding our business sense of unfair play, (yes, you read that correctly) and to receive entry in to the private Bank Lounge you will need to go here:   private lounge